Mike Evans made the NFL Network NFL Top 100 Players of 2015 list yesterday night. The list is voted on by NFL players annually, and Evans is the first Buccaneer to make the list so far. Intriguingly, he's also the youngest player on the list, according to the Tampa Bay Buccaneers at least.
Evans' spot on the list is, of course, highly deserved. Not only did he put up 1,051 yards on 68 catches and 12 touchdowns in just 15 games, he did so with Josh McCown and Mike Glennon throwing him the ball behind the worst offensive line in the league. Also, he did this: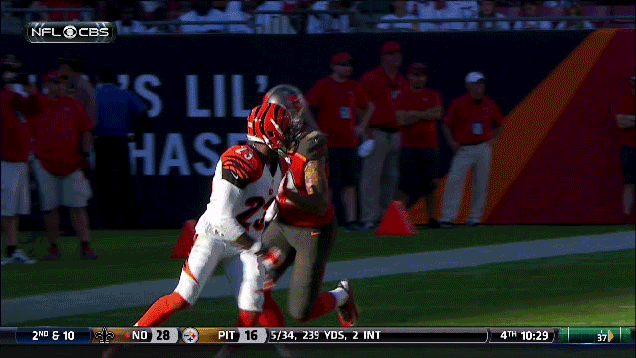 For some reason, NFL.com did not post the clip of Mike Evans on the show on their website, instead just posting the post-show discussion. They seem to do this every year with the few Bucs players that make it onto the list. Highly annoying.
But hey, the Bucs have a young superstar to pair with their shiny new quarterback. That's good, right?